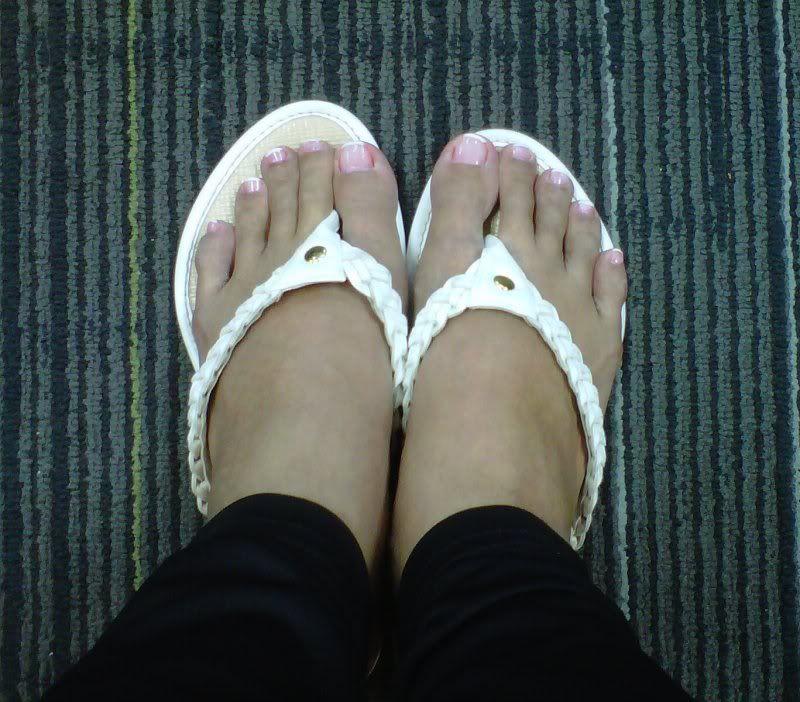 and this is me on my 8th month
What actually more exciting aside from seeing your baby during an ultrasound, is buying baby stuff. I am not excited to buy things hehe, I had it last January. All is pink - for our baby girl. I budgeted 3k - 5k only, but because there are things that need to be bought, I actually spent Php10,500. Here they are.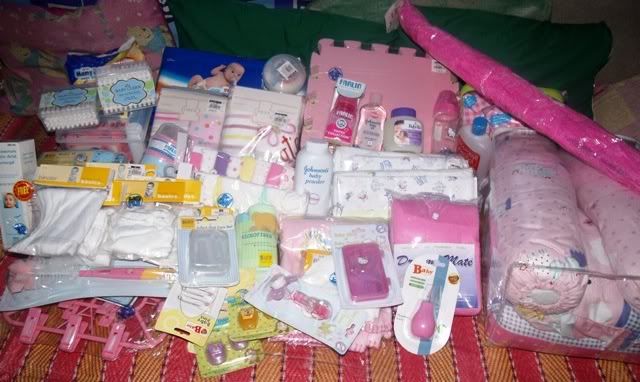 I thought these will not reach 10k, but when I paid the cashier huwaw... X_X I wasn't able to take photo of the baby clothes, the long sleeves, the shirt, the sleeveless, pajamas, panties, baby ties, those are included in 10k of baby stuff. I still need to buy sterilizer and some feeding bottles later.
This is our first baby so why not spend more for her things :) Pero, na excite and napasarap lang siguro ako sa pagso shopping for our baby that's why it is that expensive.
There so much more to tell and share. I'll post it here. By the way, I will be having a urinalysis again on my next visit with Dra. Valdez, and hopefully, my UTI is gone.
See you soon baby, we love you so much!
Till then,